The Luckiest Girl in the World
Steven Levenkron
Buy from amazon.com Buy from amazon.co.uk
Synopsis
Katie Roskova appears to be the luckiest girl in the world, but inwardly she suffers. Unable to express her feelings outwardly, Katie begins to secretly wound herself, but as the pressures mount, her self-inflicted wounds become more serious, and she can no longer hide them from others.
From the Cover
Katie Roskova appears to be the luckiest girl in the world: she's pretty, popular, an A-student at an exclusive private school, and on her way to becoming a champion figure skater. But there is another Katie — the one she hides from the world — who is having trouble dealing with the mounting pressures of her life. It is this Katie who reacts to her overbearing mother, her absent father, her unforgiving schedule, and her oblivious classmates by turning her self-doubt into self-hatred. And into self-mutilation.
As he did in The Best Little Girl in the World, where he brought insight, experience, and sensitivity to the painful subject of anorexia nervosa, Steven Levenkron demystifies a condition that is just as heartbreaking and becoming more common every day. Through his depiction of Katie's illness — her peers call her "a cutter" — he offers a compelling portrait of a young girl in trouble, one who ultimately searches within and triumphs over this selfdestructive condition.
Further Reading
The Penguin Putnam reading guide for The Luckiest Girl in the World contains a short interview with Steven.
The Chronicle at Duke University has an interview with Steven.
Steven talks about anorexia.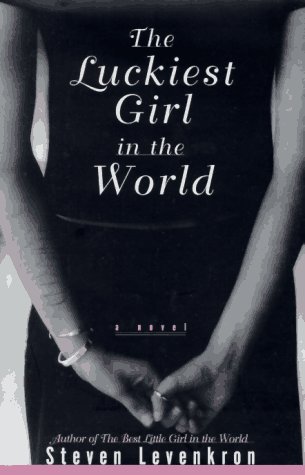 Reader Comments
Amy writes:
I just finished reading "The luckiest Girl in the World", by Steven Levenkron. I thought I'd recommend it to you guys. It's an amazing book that deals with one girl's struggle with self-harm. It was extremely accurate, and portrayed everything very well.